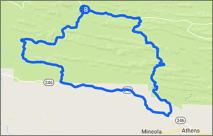 This 40 mile ride covers the extreme southern portion of the Ozark Mountains.
Located about 15 miles S.W. of Mena in the Ouachita National Forest, you find
lots of twisties and elevation changes.
Caney Creek Loop - 40 miles (Arkansas)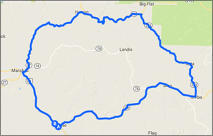 This 54 mile ride circles the inner St. Francis Forest area west of US 65. It
features lots of twisties and sweeping curves, and it's a fun ride for every skill
level.
Mountain View Loop - 54 miles (Arkansas)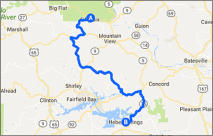 This 67 mile ride starts in the small town of Fifty-Six and takes a winding road
south to the lake community of Heber Springs.
Fifty-Six to Heber Springs - 67 miles (Arkansas)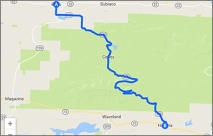 This 28 mile ride begins in Havana, the Mount Magazine Scenic Byway quickly
begins its ascent through the forests on the slopes of Mount Magazine, the
highest peak in Arkansas at 2,753 feet.
Mt. Magazine Scenic Byway - 28 miles (Arkansas)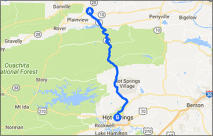 This 52 mile ride begins in Ola and runs south on scenic AR 7 to the resort
town of Hot Springs. There are plenty of twisties and sweeping curves to
satisfy any rider.
Ola to Hot Springs - 52 miles (Arkansas)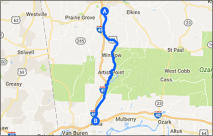 This 43 mile ride follows a former stagecoach route, U.S. 71 rises and falls,
twists and turns through the Boston mountain range, allowing travelers to
intimately experience the rugged terrain. At the top of the ride is the
Arkansas Air and Military Museum

.
Boston Mountains Run - 43 miles (Arkansas)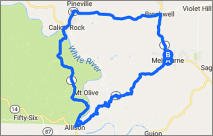 This 58 mile ride begins and ends in the community of Melbourne and skirts
the St. Francis National forest. You'll find that the portion of AR 9 south of
Lone Star to be very exciting with lots of switchbacks and twisties.
Melbourne Loop - 58 miles (Arkansas)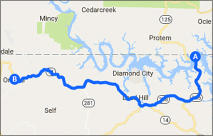 This 35 mile ride begins at Peels Ferry and takes the less traveled route of AR
268 instead of looping further south to AR 14, it a nice alternative to the
common route that most take.
Peels Ferry to Omaha - 35 miles (Arkansas)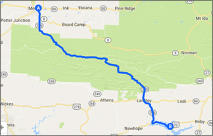 This 47 mile ride is a nice companion ride to the

Caney Creek Loop

and follows
the winding road through the Caney Creek Wildlife Management area to to the
lakeside town of Daisy.
Mena to Daisy- 47 miles (Arkansas)
Arkansas Ride Maps -

Page 3















Copyright

©

2023 - Ozark Rides, All Rights Reserved




* Arkansas does not require riders to wear a DOT approved helmet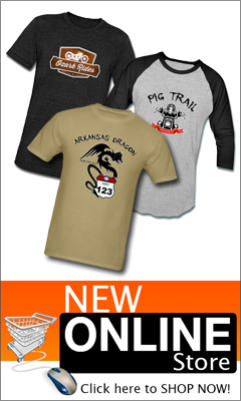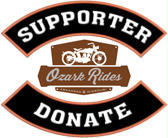 Get Access & Benefits!
Become a Patron!