Copyright

©

2023 - Ozark Rides, All Rights Reserved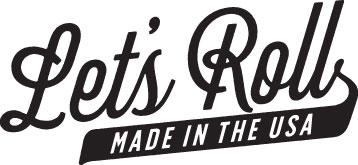 This heavy-duty motorcycle dolly with 1200 lb. capacity allows for
easy movement for precise storage of your motorcycle without
having to struggle to balance it. Stable and upright with no
tie-downs or hydraulic leaks that make stains. A small footprint
makes it easy for storage while not in use.
Good for any motorcycle that can be lifted from underneath
between the wheels. A center stand will most likely interfere with
the dolly.

Especially great for large cruiser and touring models.
Does not work for trikes.
Let's Roll Cruiser Motorcycle Dolly Benefits:
•
1 Person Operation — "Perfect for domestic harmony".
•
Proprietary Design for 1-minute Setup.
•
Smaller Footprint.
•
No additional hidden fee for repair kits, velcro or tie-downs.
•
Our original Zero-scuff™ 4" urethane wheel design.
•
No hydraulic system, which means no leaks, stains, or clean-up.
•
Dolly and Lift Made in the USA.
•
Every shipment comes with your Certificate of Authenticity and
our

Exclusive Lifetime Warranty.
•
Dolly — 1,200 LB Capacity; Lift — 1,100 LB Capacity.
•
Veterans, Current Military, and First Responders get 5% off.
•
Heavy-duty 10-gauge tubular steel construction.
•
Super stable; your motorcycle won't shift on the frame. The industrial
rubber composition provides the cross-linking that gives incredible
resilience, flexibility, and durability. The excellent material properties
come from a molecular mesh structure that makes it unbeatable in
terms of elasticity and resistance to aging.
•
Super easy to move and doesn't get hung up on concrete seams.
•
Bike tires are off the ground and the weight is off the suspension.
•
The bike is upright, resting on the frame, not the kickstand.
•
Adjustable height.
•
Textured, matte black, powder coat finish.
•
NEW—Indian Motorcycle Adapter Plate for those who have the
Thunderstroke T111 and T116 engine.